What are EarSeeds?
The basics
The ear is a microsystem of the entire body.
Ear Seeds are a non-invasive, safe and effective tool used to stimulate Nerve endings / pressure points on this microsystem.
Ear Seeds consist of tiny seeds, beads or pellets that are held in place on the surface of the ear with tape.
When you know where they go, you simply: 

the seeds onto the appropriate points. The constant pressure they exert is amplified by pressing on the seeds for a few seconds, multiple times per day.
The stimulation of these points is called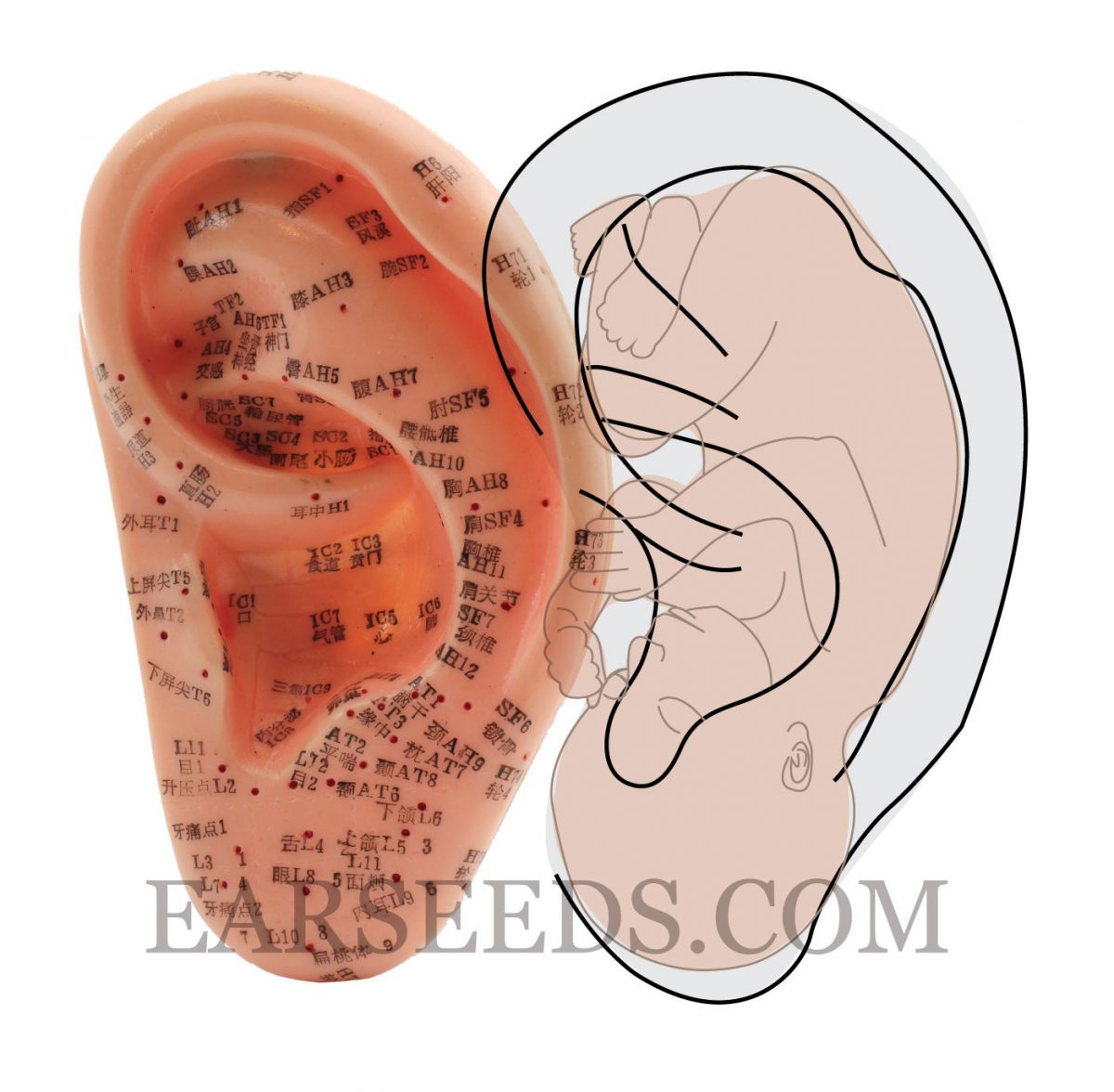 It's about proper placement.
Worn for 2-5 days at a time, all ear seeds work on the same principle of providing acupressure on specific ear points.
Proper placement is the #1 key to effective ear seeding.
All of our EarSeeds Condition charts and kits are designed to teach you points traditionally associated with specific common conditions. They are created by licensed acupuncturist and Auriculotherapy expert and teacher, Elie Goldschmidt, L.Ac.. Additionally, some of the charts are created in conjunction with acupuncturist specialists in their respective fields.
For more customized care, we suggest a visit with an
EarSeeds Certified Practitioner.
Vaccaria Seed Ear Seeds
Perhaps the most traditional Ear Seeds, these are made with an actual seed from the flowering vaccaria plant. These seeds measure about 2mm in size and provide a nice, constant stimulation to ear pressure points.
The classic tan tape EarSeeds are what you will find in our Vaccaria Condition-Specific Kits.
Please note: All our vaccaria ear seeds contain natural latex rubber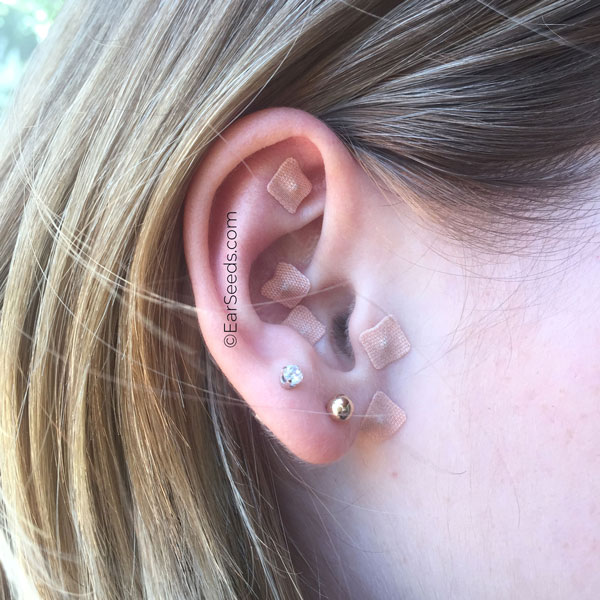 Stainless Steel Pellet Ear Seeds
Discreet and nearly invisible, our stainless steel pellet ear seeds utilize a clear, latex-free medical grade tape to hold them in place.
The tiny pellets offer gentle pressure and when properly applied to clean, dry ears, can be expected to stay in place between 2-5 days, even with showering and daily activity.
Available inside our newest assortment of condition-specific kits.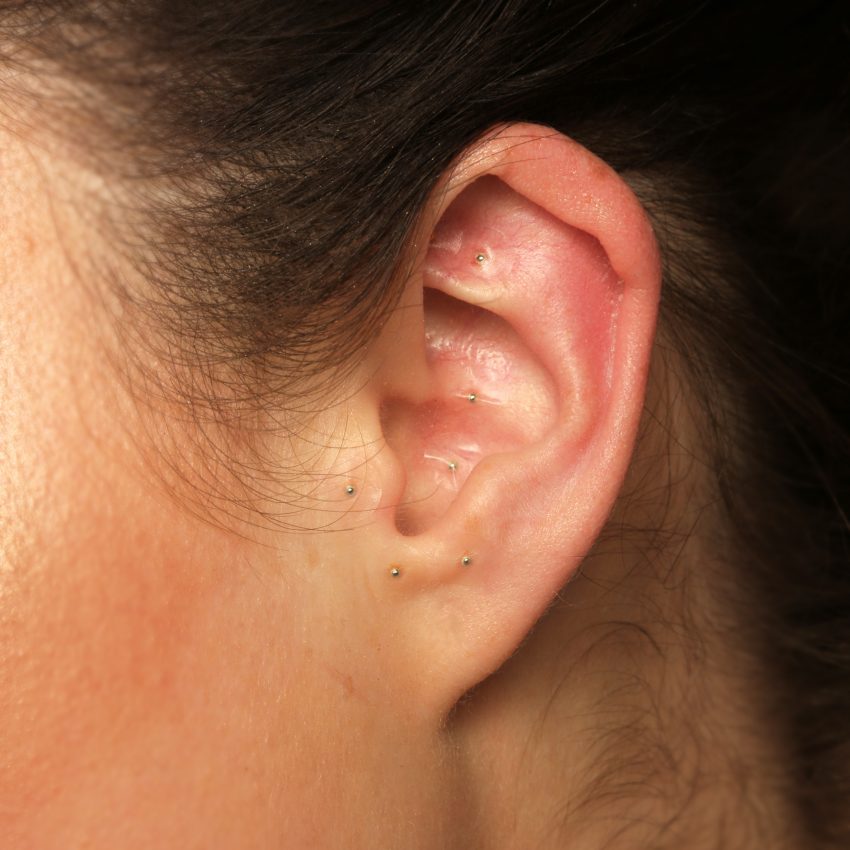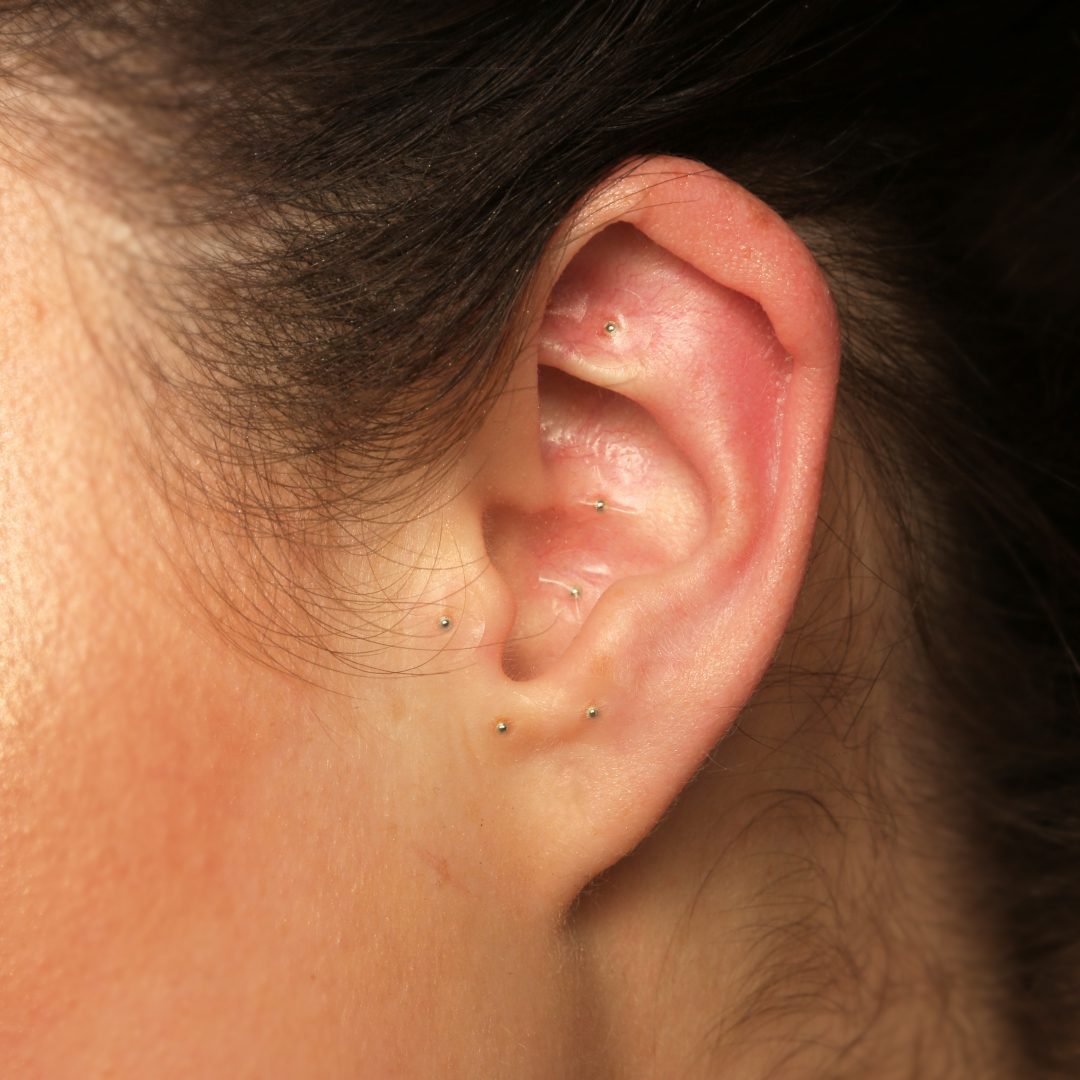 24K Gold Pellet Ear Seeds
As discreet as our Stainless Steel, but with an extra spark of luxury, our 24K gold ear seeds on latex-free, clear medical tape do an incredible job meeting all your ear seeding needs.
All of our Luxury EarSeeds and Limited Editions utilize our 24K EarSeeds as their base.
Gold is believed in chinese medicine to inhabit the properties of a blood invigorator.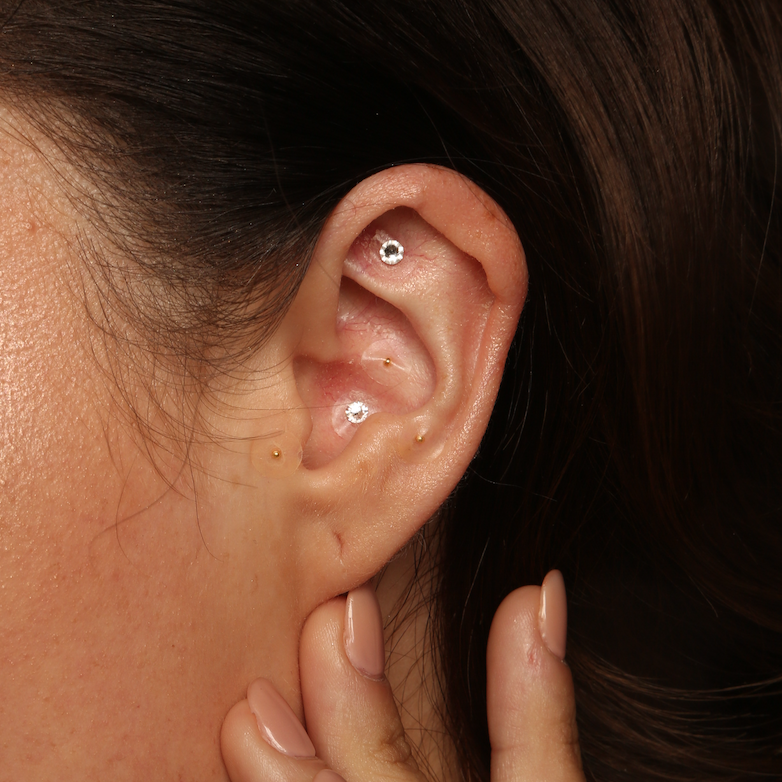 Swarovski® Crystal Embellished Ear Seeds
Utilizing our 24K Gold EarSeeds as the base, we've hand embellished these ear seeds with dazzling Genuine Swarovski Crystals. Swarovski is world renowned for their high quality, high-shine faceted crystals.  
Using a proprietary, glue-free process our EarSeeds are hand embellished in San Diego, CA by local artisans, students, moms and military spouses. 
Available in sparkling crystal clear or a variety of gorgeous colors.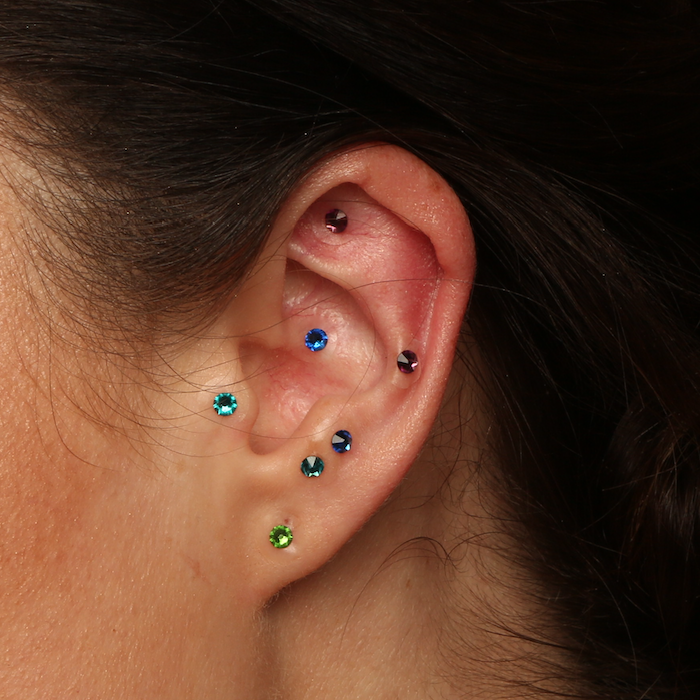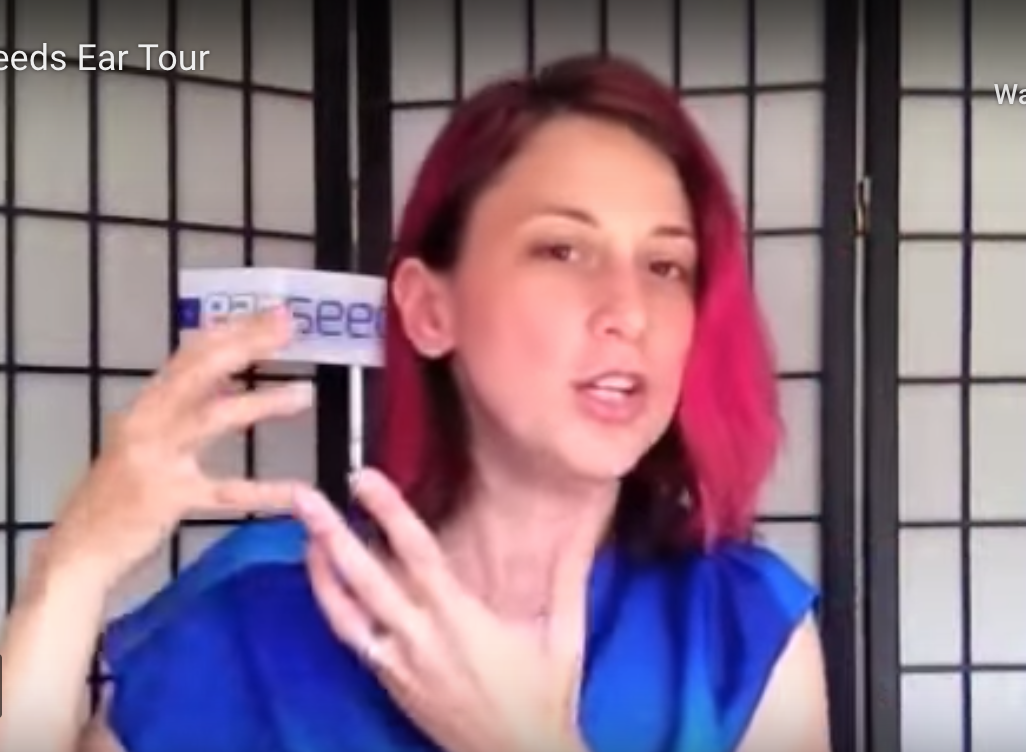 Want some video guidance?
Meet Tova and take a tour of the ear, get familiar with some of our products, + get guidance finding an assortment of popular points. 
Learn about the founders
Acupuncturist meets Fashion Designer- the marriage that put Auriculotherapy on the map.
Actually, it wasn't quite that simple…
We l♥️ve Auriculotherapy.
It's incredible to look at someone's ear and visually SEE imbalances elsewhere in the body.
It's indescribably fun to watch someone experience the feeling of an Ear Seed being placed on an activated point and the reactions it elicits.
It's second only to hearing from an EarSeeds practitioner who has achieved amazing results for their client or patient using Ear Seeds- whether they're using it for PTSD, Weight Loss, Stress Relief, Vertigo, Tinnitus or any of the many other things EarSeeds Certified Practitioners are using Ear Seeds for.
We'd love to teach you more about how Ear Seeds can help you.
You can find all our advanced training on our sister site:
EarSeeds Academy
There you'll get access to a variety of short, deeply informative classes for everything from Aromatherapy + EarSeeds to Creating a healthy fertility cycle with EarSeeds and so much more. 
That's also where you'll learn more about our acclaimed 13 week advanced Auriculotherapy Training Program.
You can peruse our blog for more information and studies about Auriculotherapy.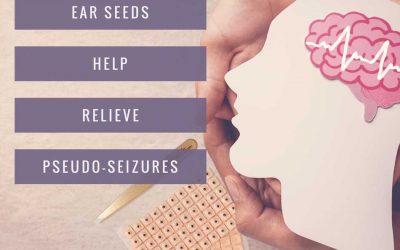 About 8 hours after having her first child, a seemingly healthy female named Brittany started experiencing pseudo-seizures. Why? No doctor knew. Even after she traveled the country, meeting with specialist after specialist, this new mom was left in the dark as to why...
read more