What is Auriculotherapy?
Often described as reflexology for the ear, there are hundreds of points on the ear that are believed to represent a microsystem of the whole body, with points for areas both physical and emotional.
The stimulation of these points is known as Auriculotherapy. 
Ear seeds stimulate those points naturally and non-invasively.
How does it work?
Small black seeds from the vaccaria plant or metal pellets are secured on the ear with a piece of adhesive tape over specific acupressure points. The continuous mild pressure they exert is amplified by stimulating the seed with a few seconds of fingertip massage every few hours.
EarSeeds.com is excited to bring complete ear chart kits to people in their homes. Each EarSeed Kit is created by a licensed acupuncturist and contains 120 ear seeds, a stainless steel tweezer and a condition specific graphic image describing how and where to apply the seeds.
Earseeds.com is a family owned business started by Licensed Acupuncturist Elie Goldschmidt and his wife, Tova Gold.
Elie was looking for a way to manage his back pain. He knew acupuncture could help but wasn't capable of needling himself. Although ear seeds, used in auriculotherapy, wasn't a major part of his acupuncture practice, he'd always been fascinated with auriculotherapy.
After seeing pictures of actress Penelope Cruz and Matt Damon wearing ear seeds for stress and back pain, and hearing Dr. Oz discuss the benefits of ear seeds on his show, he figured they might work for him too.
Almost immediately upon applying the ear seeds Elie felt a difference in his back and a release of the pain.
After experiencing such positive results from auriculotherapy for his back pain, Elie knew he wanted to find a way to share the benefits of ear seeds with the masses. While a full acupuncture treatment that includes auriculotherapy is ideal, it can be costly and time prohibitive. Elie knew that the seeds alone could make a big difference for so many people, as it did for him.
Meanwhile, Tova, a veteran branding expert and product designer, was skeptical, but agreed to try the stress protocol. She was blown away by the tangible response she had. General calm replaced a racing mind and she found it increased her ability to focus and concentrate. After learning more about Auriculotherapy and Ear Acupressure, Tova agreed to come on board. Just a few months after Elie conceived the idea, the couple launched EarSeeds.com.
Thank you so much for checking out our products and we are confident they can help you on your path to health and wellness!
Below are some articles from our blog to help you learn more about studies done and results shown from the use of Auriculotherapy.
Thanks for stopping by!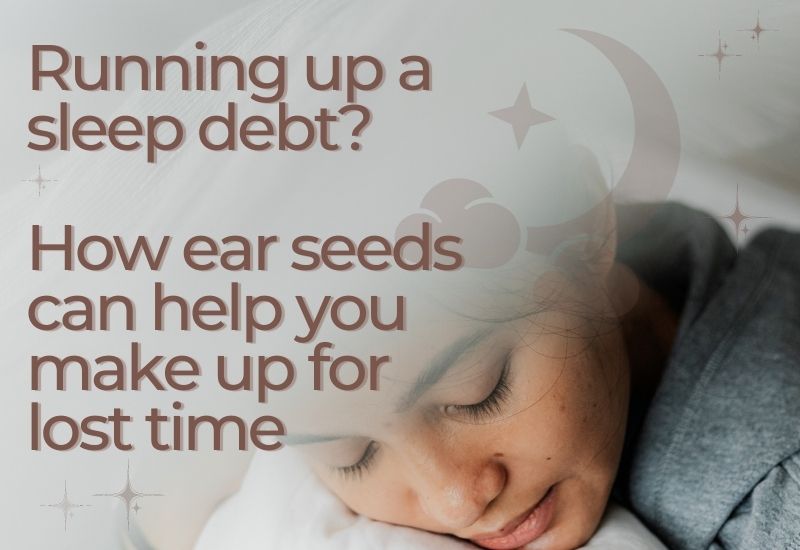 Feeling cranky lately? You might be sleep deprived. Thanks to Daylight Savings Time, we all had to set our clocks forward earlier this week. That means we gained an hour of daylight… but we lost an hour of sleep. Boo. Your body still needs time to adjust to the new...
read more