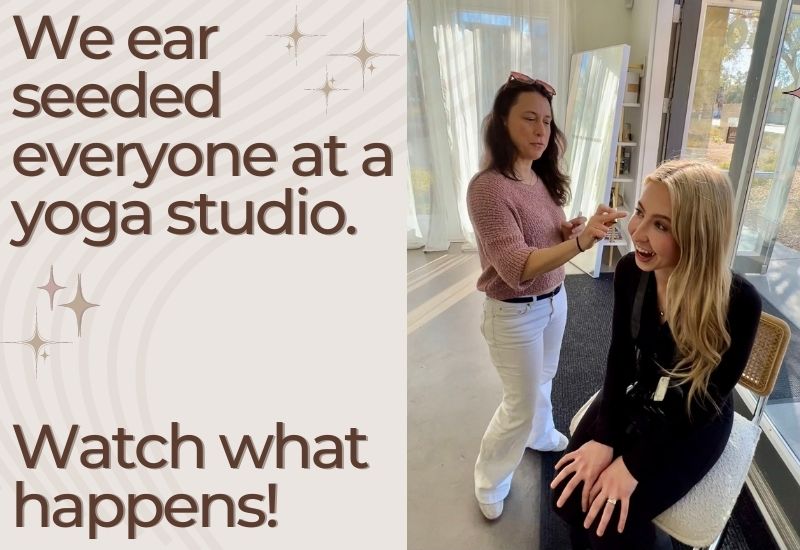 This past weekend I did something I haven't done in yeeeeeears.
Let me tell you about it.
One of the primary reasons me and Elie moved from New Jersey to San Diego in 2015 was because that was where Elie had gone to school for acupuncture.
San Diego was a place that really embraced holistic living and natural wellness.
So when Elie and I first started EarSeeds, we'd look for opportunities to show up at local events and do live ear seeding demos on attendees.
They'd ask to schedule a full or follow-up appointment more times than we can count, but we don't do that.
We train practitioners so they can do that.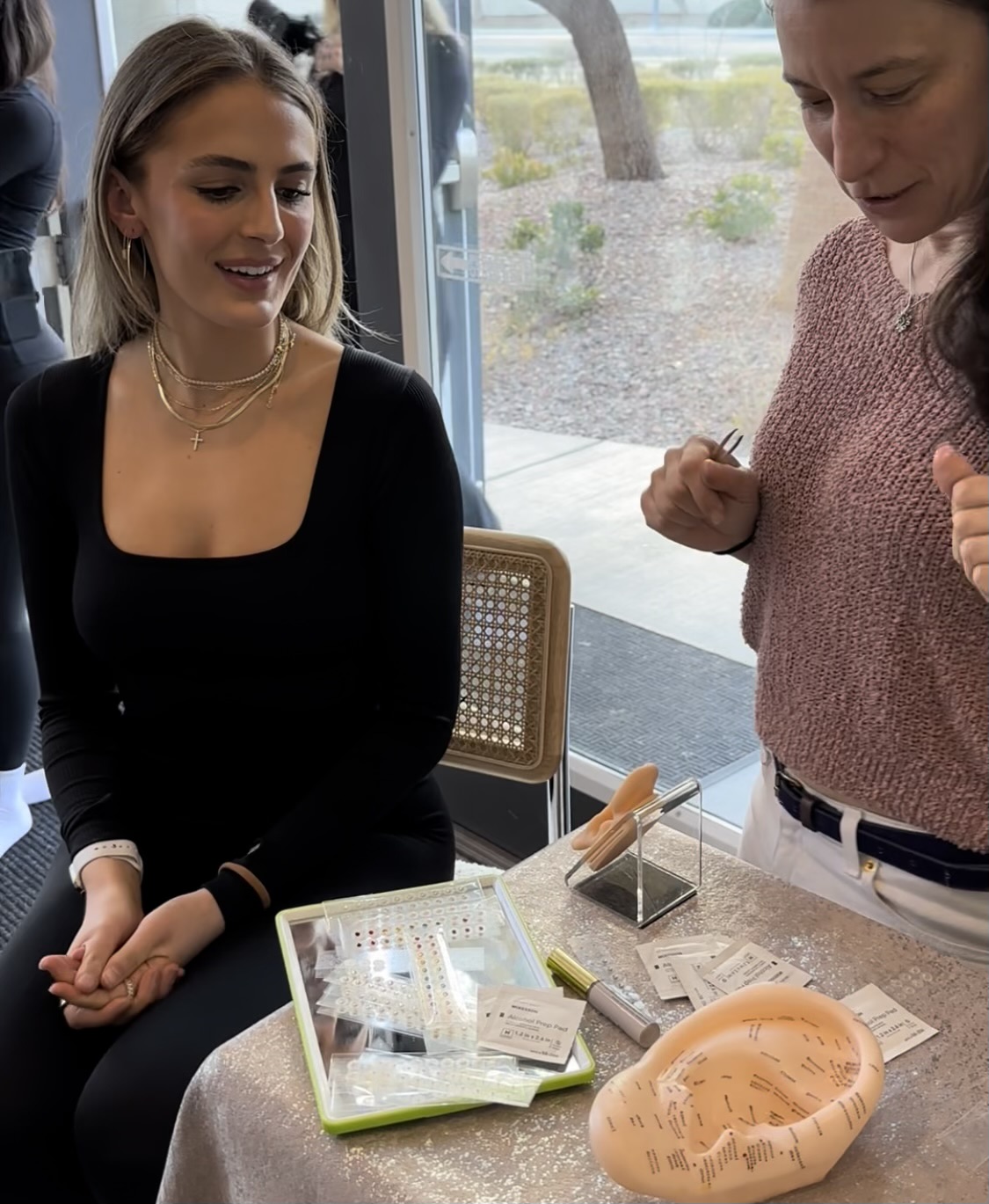 For us, it felt better to network with local practitioners so they could offer follow-up sessions to those potential clients.
Then Covid hit.
We moved to Las Vegas where our network was thinner and, overall,  the "natural wellness" scene was (and still is) far less developed than what we were used to.
Well, a few weeks back we heard from a group of visionary young women on a mission to change that.
They're bringing natural wellness & conscious living to Las Vegas through a community startup called Weekndr Club.
This past weekend, they invited us to their inaugural event at a local yoga studio, where we put ear seeds on all the attendees.
I remembered how inspiring it is to actually connect with people face-to-face and introduce them to the concept of ear seeds.
But THE BEST PART????
The best part was LOOKING at people's ears and reading the visual indicators that appeared there.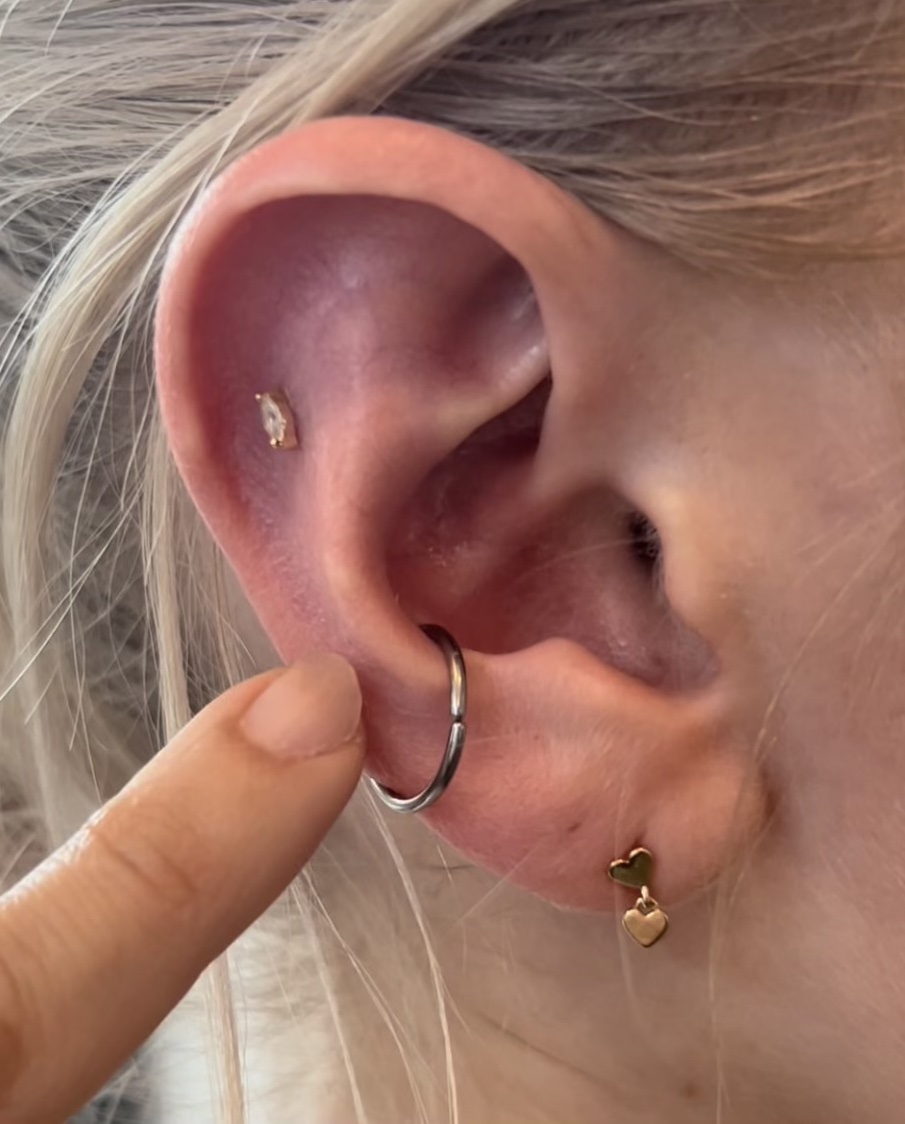 I gave everyone a very clear disclaimer: I am NOT an auriculotherapy expert! That's my husband's job.
My entire "training" came as an accidental result of editing the videos in our EarSeeds Academy program.
But, I knew enough to demo at an event like this, and generally focused on the same two points for general stress and relaxation.
The event was intimate and I was able to spend a little extra time with each attendee.
Despite my hesitancy, I actually found myself "reading" some ears with exciting accuracy!
Back pain? Yeah (that one's easy.)
Knee pain? Clearly.
TMJ? Yep — we got a teeth grinder.
Chronic neck or shoulder pain? Nailed it!
I even cautiously asked a woman if she was about to get her period. Here's what she replied:
Not gonna lie, I was pretty impressed with myself and the degree of accuracy I brought to my diagnosis — especially since I only know a SLIVER of what there is to learn.
It's fun and cool to blow people's minds (including your own) by identifying things you have no business knowing, just by looking at their ears!
Personally, I'm looking forward to next month's event and this experience inspired me to go back into the EarSeeds Academy training archives and brush up on the videos in there.
I cannot emphasize enough how rewarding it is to share auriculotherapy with real people in real-time.
If you aren't already taking classes at EarSeeds Academy — this is your sign to enroll!
Click here to learn more about our mind-blowing course and start learning today!!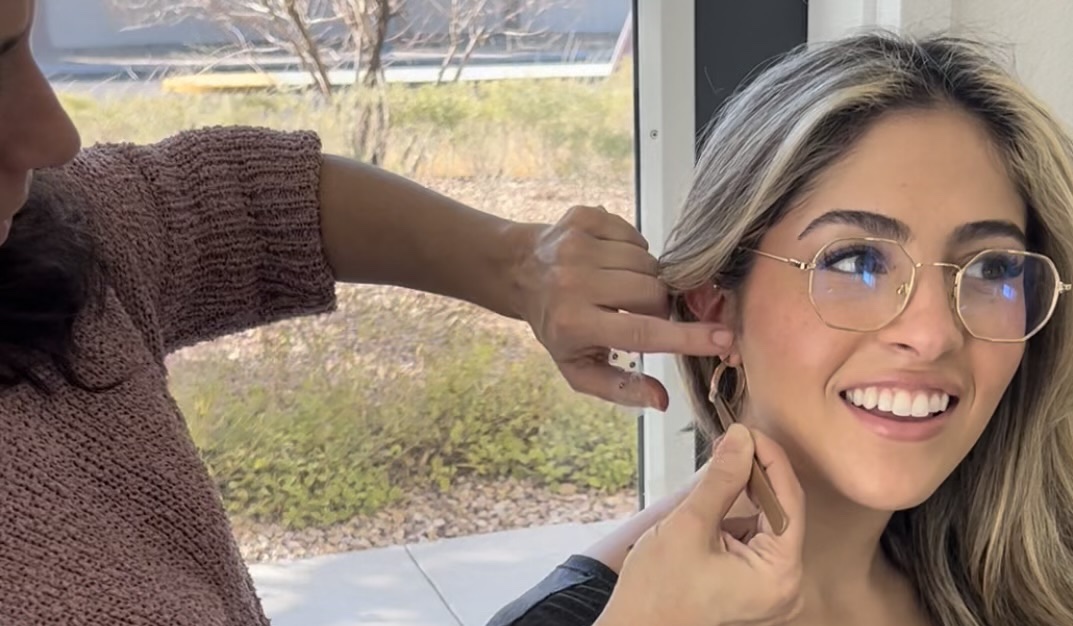 Thank you to the ladies at Weekndr Club for this awesome experience!!
Xo, Tova