As a practitioner you're always looking for unique, relevant and effective ways to stand out, help your patients/clients and grow your practice. At EarSeeds.com we work hard to create products that help you do all of that, and this unique offering is no exception.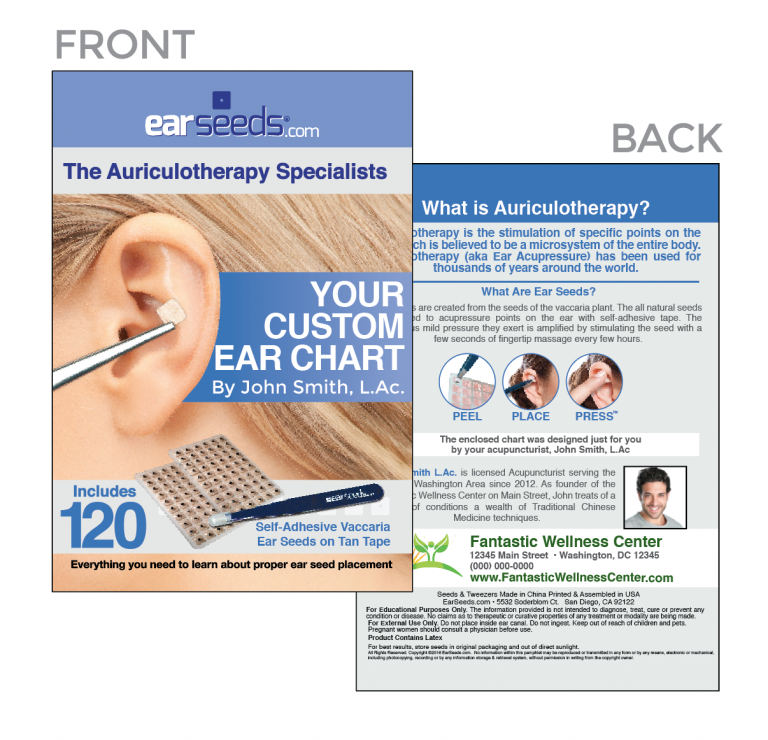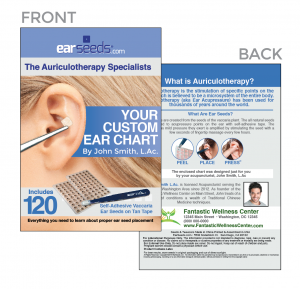 Introducing Customized Ear Chart Kits, created just for you and your practice!
Whether you specialize or not, you can now have your own branded headache kit, weight loss kit, or stress kit or any kit that you want to include in your practice. You name it, we'll make it!
Or maybe you want a blank kit where you can hand-fill your personal point prescription for each patient/client. We've got that too!
Here's the best part… As a wholesaler, you get our condition-kits at the wholesale price of $9.50 each. But with these customized kits you have the opportunity to get your own, branded kits for as low as $6 so you can really maximize your profits!
Click here to download our informational PDF and intake form so you can learn more about getting your own customized Ear Seed Kits and how to get started!

.