EarSeeds & EarSeeds Academy are the leaders in Ear acupressure products and education and we're hiring onsite support for our new Las Vegas-based location!
Background:
EarSeeds is a family business, started in 2014, built on values of gratitude, hard work, and incredible customer care and support.
We look for people who value those ideals + appreciate a healthy lifestyle, holistic wellness, and self-care. They are looking for a long-term, creative, fulfilling job where they can bring a positive attitude, take pride in their work & appreciate the positive impact our products make in our customers lives.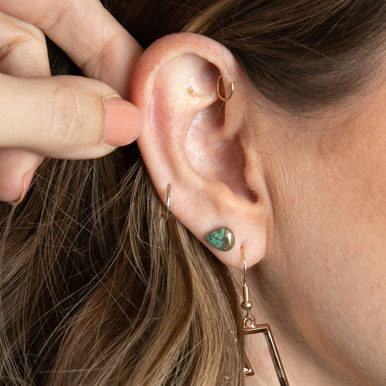 We train for the roles described and choose team members based on potential as well as relevant experience, so please let us know about yourself and why this job is of interest to you. 
TO APPLY: PLEASE SEND RESUME, COVER LETTER AND WRITING/DESIGN SAMPLES HERE. 
PLEASE INCLUDE THE ROLE YOU ARE APPLYING FOR IN THE SUBJECT OF YOUR EMAIL. 
Note: The office environment is clean, well-lit, & comfortably professional. Products are lightweight and easy-to-work with and demand close attention to detail.
This is not a warehouse or forklift type of environment, though you will have to be able to move small to midsized boxes around the office to maintain an organized and efficient environment.
Click below to learn more about available positions
ROLE: Social Media Guru
Creative Collaboration: Work with company owners & marketing manager to conceive & execute social media content to support our marketing strategy and growth. You should know and love Canva, Instagram, TikTok, Video Editing…. All the things. 
In addition to being creative with a good eye for aesthetics and photography, you must understand the data driven analytics that will help grow our platforms and convert visitors to sales. 
You will be batch creating content for two sister brands with different voices / aesthetics and managing the comments and private messages through those accounts. We have over 100k followers across our social channels and we want to add a zero to that — are you the person to help us make that happen? 
As a small family business, this multifaceted role will allow a creative, organized, positive energy go-getter to have a meaningful impact on a growing business that is focused on helping people.
Job responsibilities:
Develop and create original content for social media channels

Assist with building content strategy plan

Identify and engage with target demographic on social

Conduct research that will grow our footprint

Evaluate analytics to make data driven decisions
Qualifications:
Social media experience

Graphic design experience (can include Canva)

Photo and video experience 

Strong written and oral communication skills

Knowledge of AP writing style

Attention to detail and dedication to quality work

The ability to multitask and prioritize high-level projects in a deadline driven environment

Proactive self-starter

Wellness minded individual 
You should be looking for a long-term position you can grow with.
20-hour workweek. Flexible hours IN OFFICE at Sahara and Cimarron. Office hours are M-F 8-4. Must be able to attend 9 a.m. staff meetings at least 2 times a week. 
Please include writing and design samples in your application. 
Why Join our Amazing Team?
We provide a happy, professional work environment that fosters growth, empowerment, kindness, and work-life balance. We are a family-operated company that cares about the well-being and success of our employees. As humans, we are all consistently striving to be better, so you will be surrounded by others who share your drive & passion to create incredible products & consumer experience while maintaining a supportive culture. As a rapidly growing company, there is room for long-term growth, education, and success.

EarSeeds is an Equal Opportunity Employer and prohibits discrimination and harassment of any kind. All applicants will be considered for employment without regard to age, race, color, religion, sex, sexual orientation, gender identity, national origin, veteran, disability, family, or parental status. Women, BIPOC, and other minorities encouraged to apply. We believe that amazing people come in all different forms; as such, hiring, promotion, discipline, terminations, and wages are based solely on performance and merit.
Conveniently located at W. Sahara near Cimmaron. Close to freeways, eateries, bank etc.