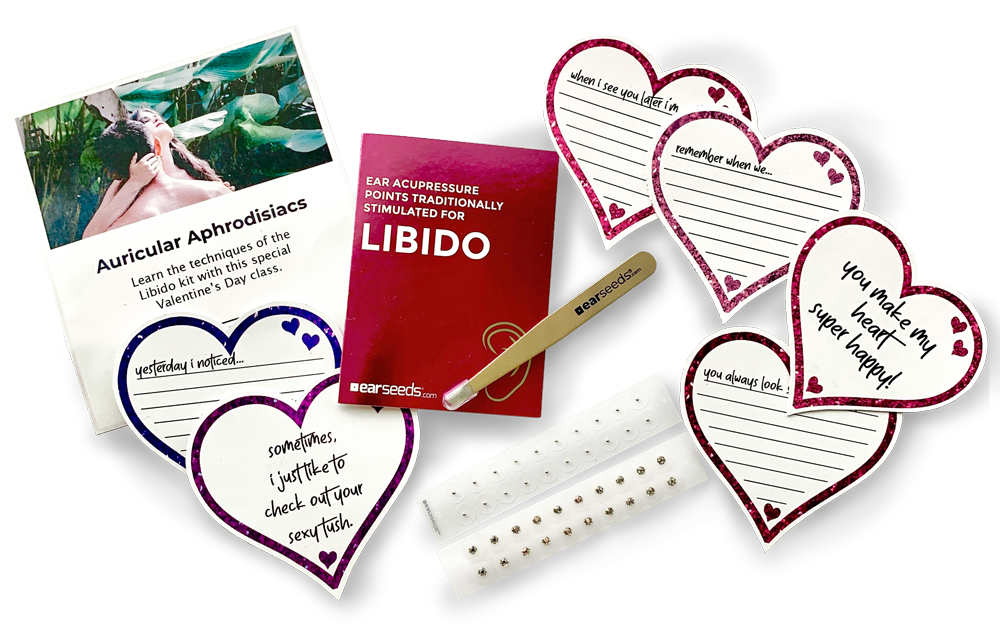 Earseeds for YOU & ME
Ignite Romance
with our
Valentine's
Day Bundle
There are points – and more – just for that!
You may be surprised to learn that Libido-specific points on the ear can help spark a little extra romance this upcoming Valentine's Day. (Or any day really!)
This Brand New, Limited-Time Libido Bundle includes Products AND Education at a can't-pass-it-up price!
In this special yours + mine bundle, you'll receive:
Libido EarSeeds Mini Kit Includes:
      ❤︎ Foil Printed Libido Chart + Instructions
      ❤︎ 20, 24K Gold & Swarovski Crystal EarSeeds (For me!)
$32 Value
      ❤︎ 20 Stainless Steel Jewelry Grade EarSeeds (For you!)
$18 Value
      ❤︎ Goldtone Tweezers
$9 Value
 2/14Auricular Aphrodisiacs Class
      ❤︎ Video training on the history and efficacy of Auriculotherapy for Libido
      ❤︎ Expert Guest: Training on Chinese Herbs for Libido
      ❤︎ Expert Guest #2: How to use Gemstones and Aromatherapy to enhance libido.
     ❤︎ Downloadable Love Notes: Creative prompts to help you leave a little love for your honey.
$97 Value
____________________
TOTAL VALUE: $156
This Special: JUST $48
**OFFER ENDS VALENTINE'S DAY 2/14 AT MIDNIGHT PST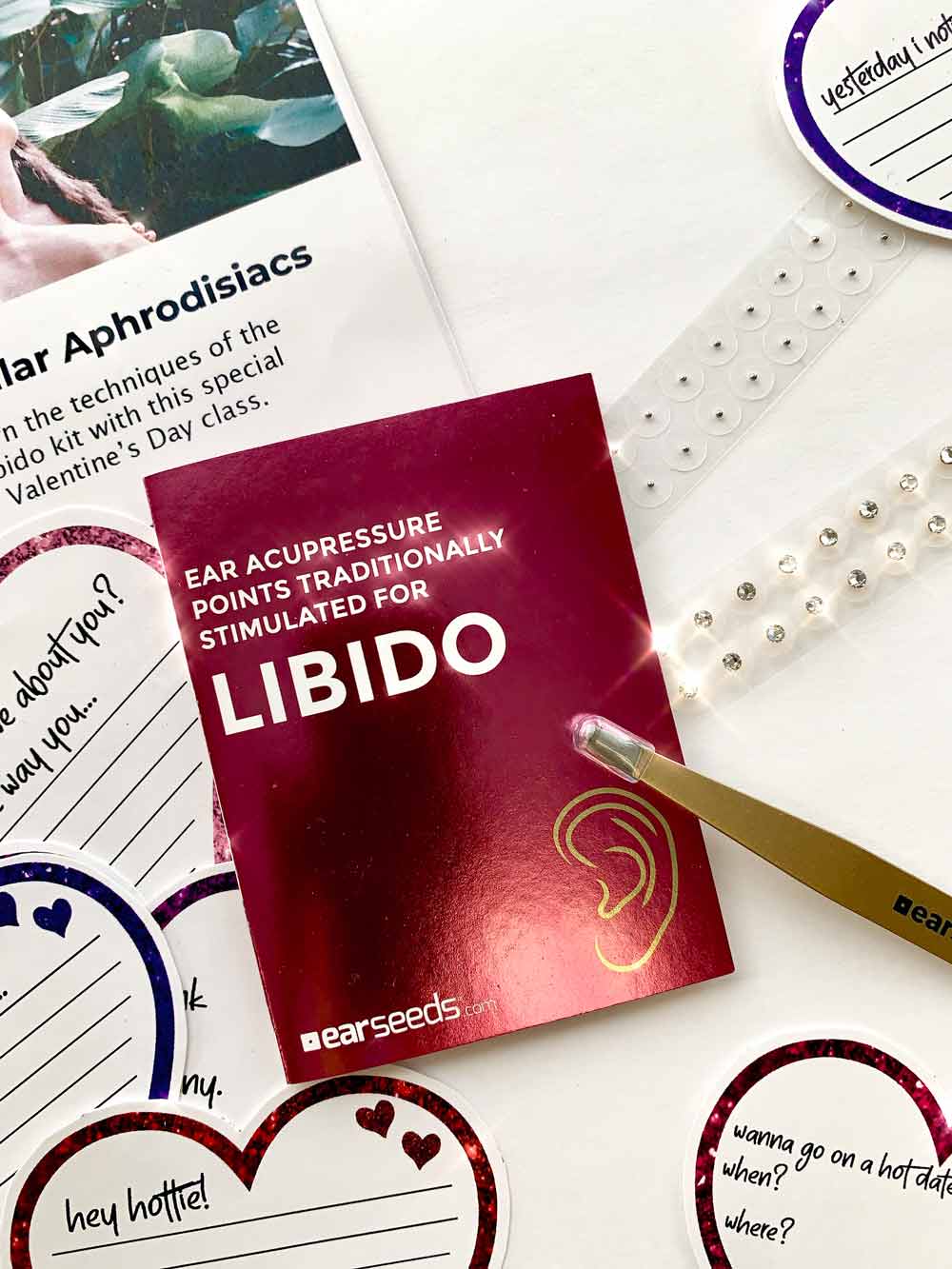 Learn from the experts in our Auricular Aphrodisiacs class
There are several factors that can lead to low sex drive.
Could be social and relationship issues.
Maybe hormones are playing a role.
Physiological issues or health conditions.
Even psychological wellness plays a role!
We got all these covered with the use of EarSeeds!
In this class, EarSeeds Founder and Auriculotherapy expert Elie Goldschmidt, L.Ac. will deep dive into the physiology and the neurochemical processes of libido and the many auricular points you can use to tailor your ear seed treatments.
Plus! You'll receive downloadable, printable love notes to kick-start communication and romance between you and your SO.
*You'll receive a separate email with class access within one business day from purchase.
❤︎ TWO SPECIAL GUEST EXPERTS ❤︎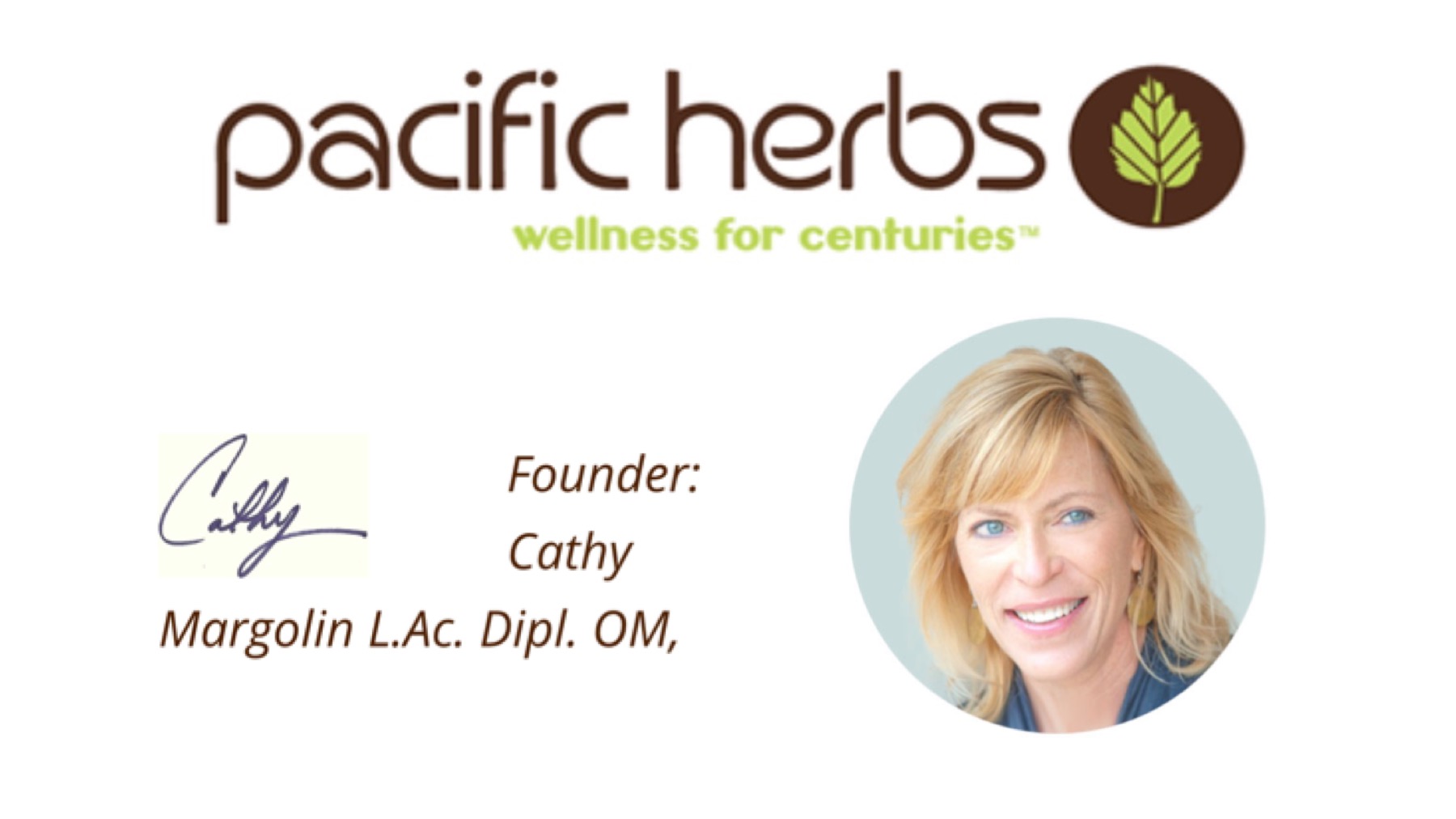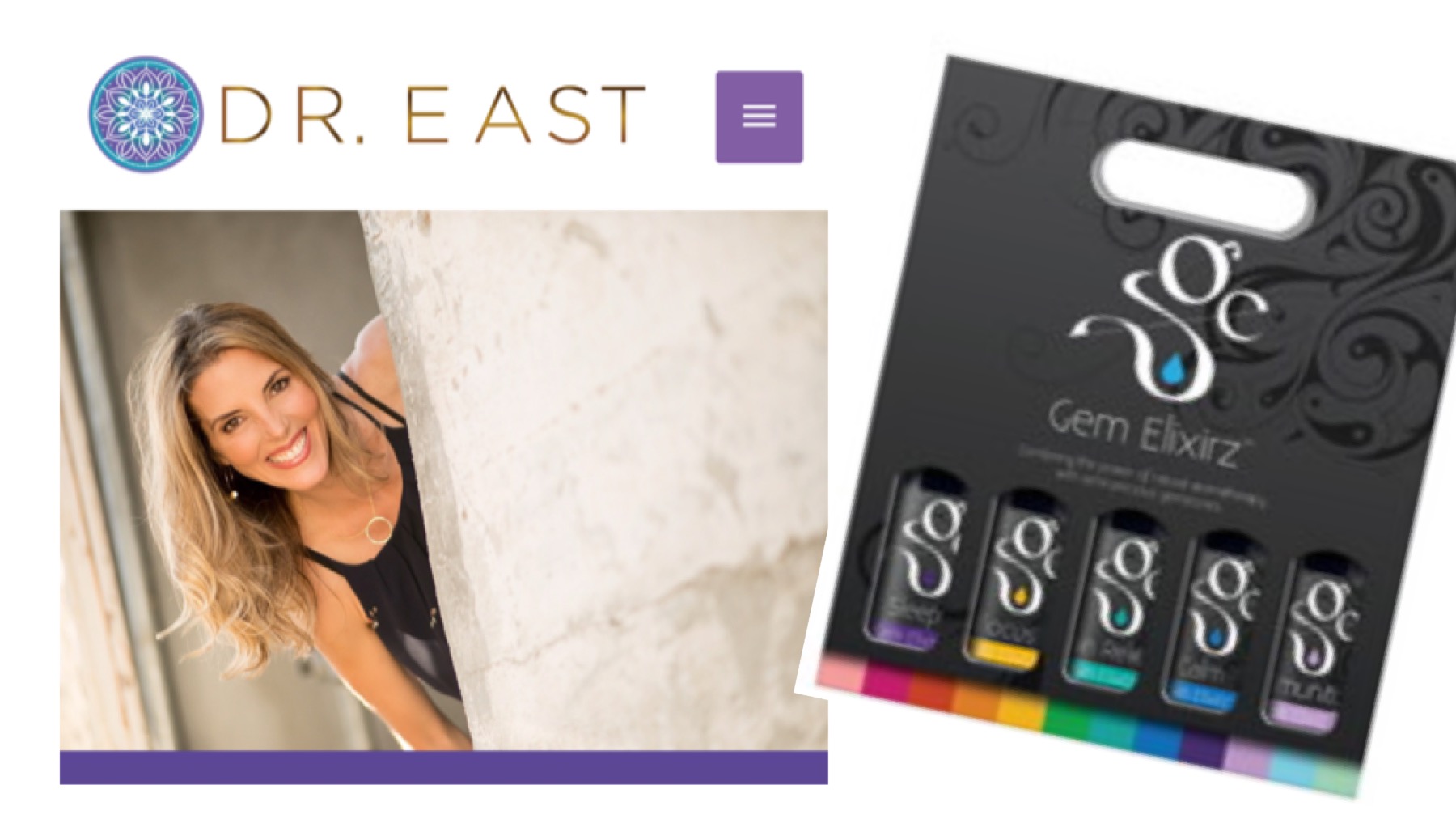 The founder of Pacific Herbs, Cathy Margolin, with over 30 years experience, will talk to you about how Chinese Herbs can boost your libido!
East Haradin-Philips, The founder of Gem Elixirz (a premium aromatherapy gemstone company), will share with you several ways you can use gemstones and aromatherapy to enhance desire, boost sensuality and set the mood for romance.
ADD ON OUR OTHER LIBIDO KITS AT 20% OFF!
A thoughtful gift for the right person!
ADD SOMETHING SPECIAL TO YOUR KIT
Include EXTRA EarSeeds at great saving!
No Results Found
The page you requested could not be found. Try refining your search, or use the navigation above to locate the post.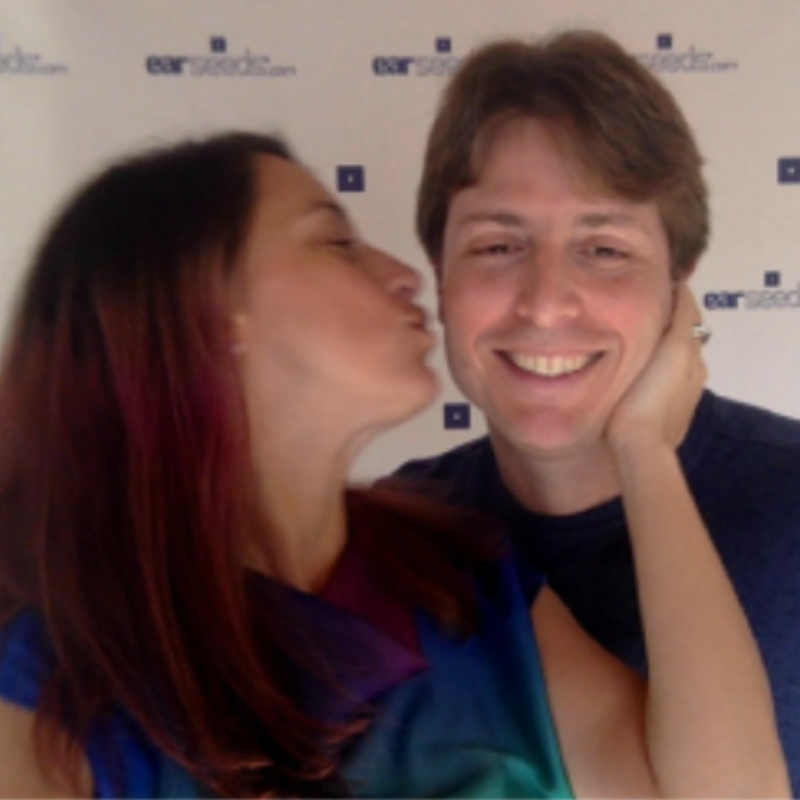 Hi! We're Tova and Elie!
Since we first launched EarSeeds as a family business in 2014, it has always been our vision to introduce the world to this virtually forgotten – yet highly studied and proven- modality. 
We've had the opportunity to watch that happen and hear the incredible stories of thousands of people who have benefitted from these humble little seeds. 
Thank you for joining us, and spreading this message to those that you think will benefit as well. 
It's through offers like this that we are able to get ear seeds on more people's ears so they can experience the benefits themselves.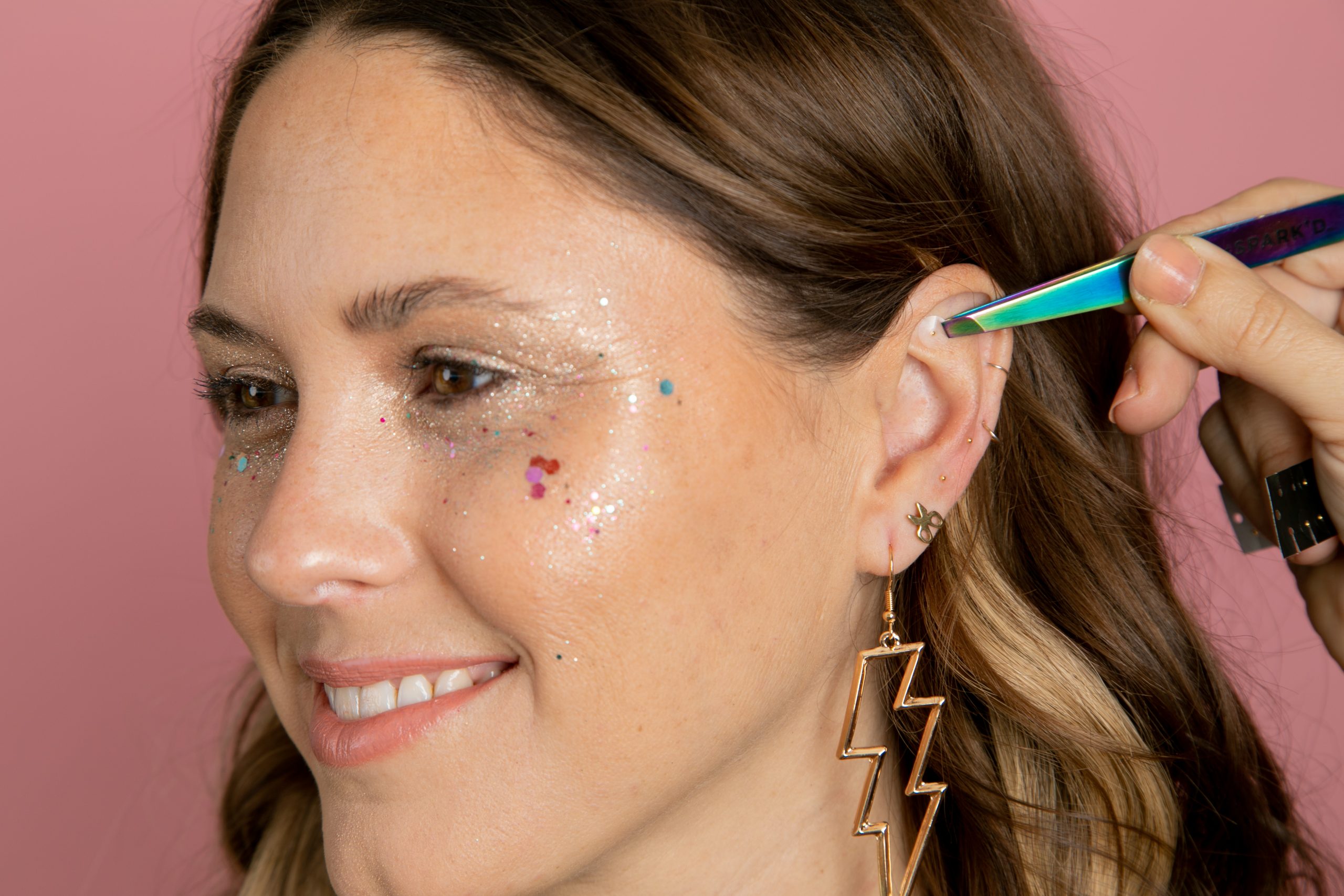 "I just put them on 4 spots for headache/migraine and the final one I put on "B" is giving me a very warm feeling in the muscle of one very (terribly) "knotted" area in the lower neck/upper shoulder. Wasn't expecting that feeling so fast! Super excited!! Thank you so much!"
– Deanna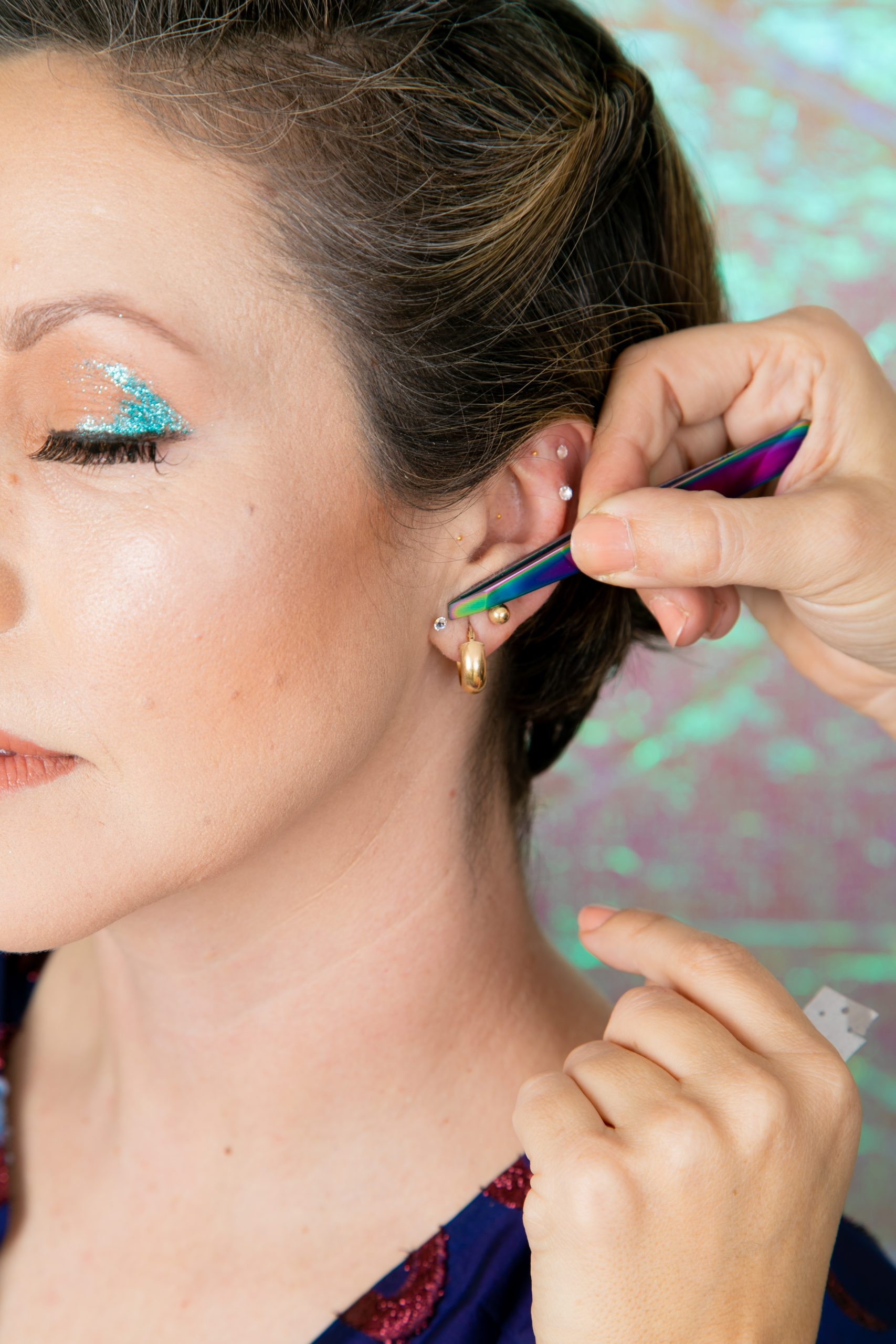 "I was not a believer when I bought these, but they work and my sciatica pain has decreased significantly."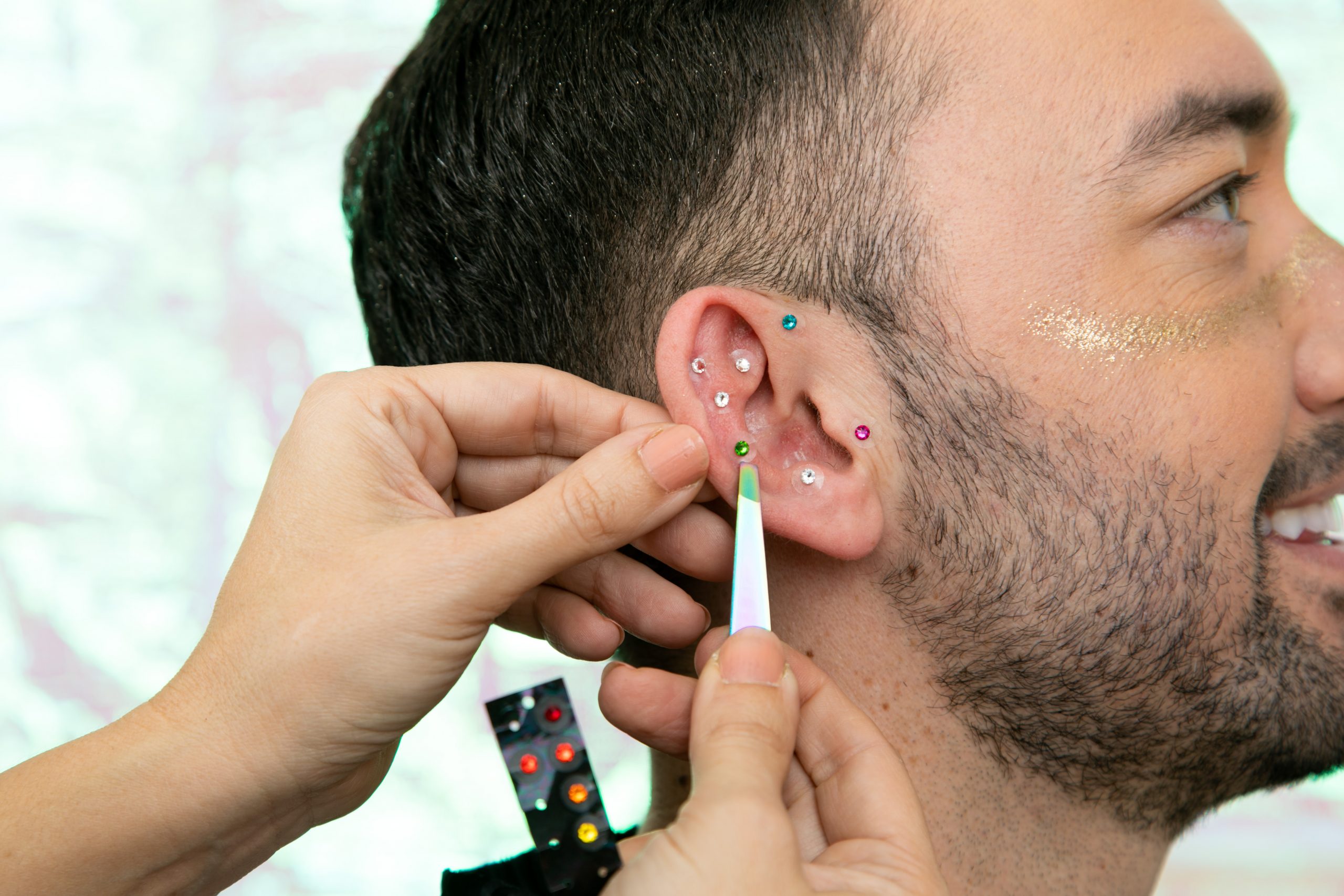 "Love the packaging, and the tweezers are almost identical to the eyebrow ones I spent $12 on, which is a bargain in itself. The protocol graphics were easy to follow. Also I can't believe how well they stick. It's oddly fun to stick them on and press on them. And I barely notice they're in until I start pressing on them."
– Colleen