Ear Seeds are ear acupressure pellets easily applied to nerve endings on the outer ear to help with a variety of health conditions.
Our Ear Seeds Essentials Set includes everything you need to get started for the best at-home ear seeding experience.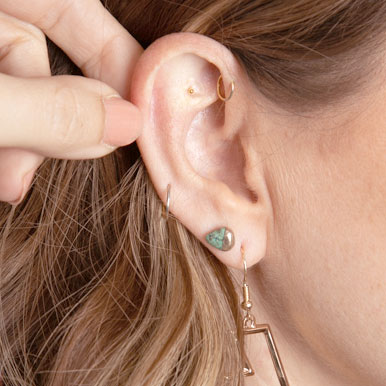 With easy-to-follow charts created by the leading experts in the field of Auriculotherapy, you can feel confident that you are seeding correctly for the best self-care results.
the perfect starting point
Beautifully boxed, this all-in-one set includes everything you need to get started.
• 60, 24K Gold Ear Seeds (20 are hand-embellished with diamante crystals)
• Super Stay Ear Seeds Adhesive
• Precision Stainless Steel Tweezers
• Ring of expert-designed charts for over 20 conditions including Headache, Migraine, Weight Loss, Back Pain, Sciatica, Shoulder & Neck Pain, Knee Pain, Stop Smoking, Immunity, Inflammation & more.
refill to your ❤️'s desire
Add-on additional packs of 40 seeds in an assortment of styles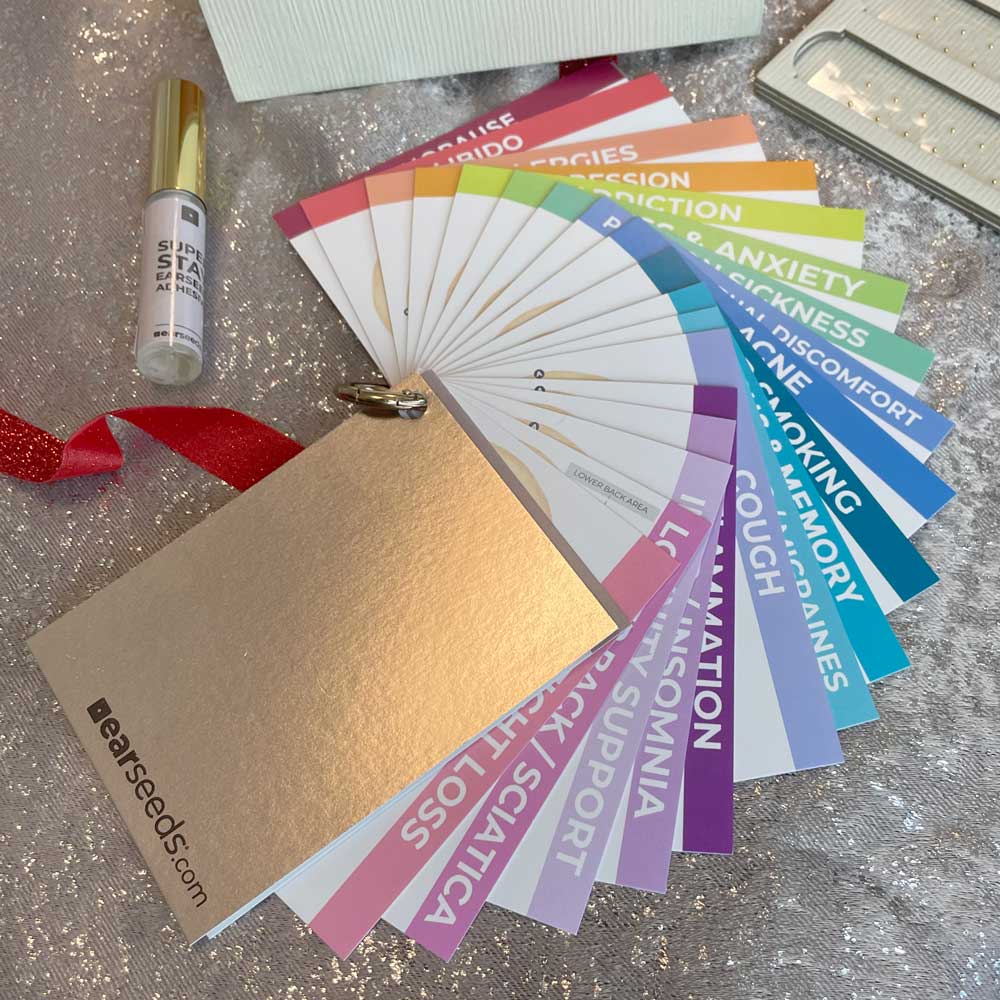 "Ear Seeds are my go-to for everything from everyday stress to pulled muscles and unexpected headaches. Whenever my skepticism pops up, I put them on and am convinced all over again."