holiday 2021
Upgrade your GIVE this Holiday Season!
Holiday cards just get glanced at and tossed on the recycle pile.
But not this one.
Give the holiday card they're gonna remember and use!
You love ear seeds – here's a thoughtful and affordable way to share them with the important people in your life this holiday season!
The best points to use right now…
Stress, Sleep & Immunity are the main areas we've targeted and who couldn't use a little support in those departments – especially at the holidays, and especially in 2021.
Early bird pricing! The price increases as the holidays get closer …
For no more than the cost of a traditional card you can gift these to everyone on your list and make a real difference in their holiday!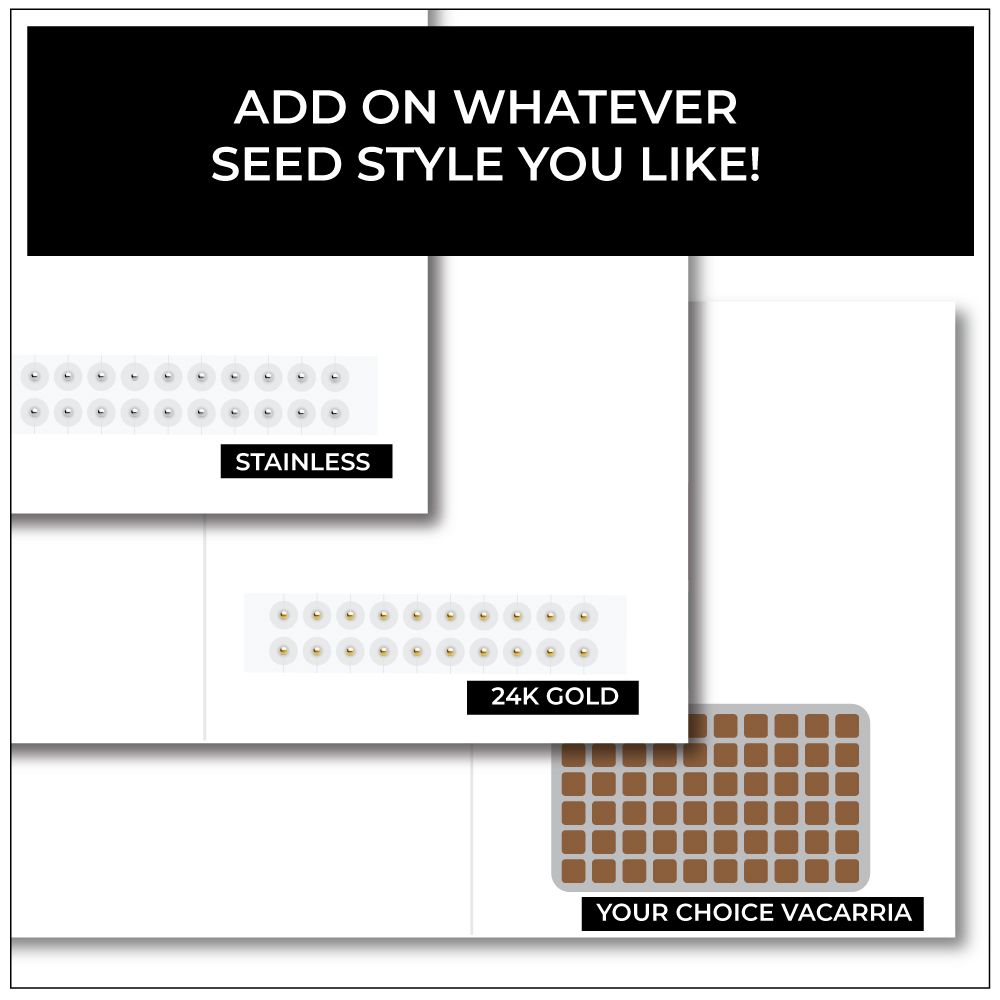 New for 2021! Pick your Seeds!
You asked and we listened! This year you can choose the ear seeds included with your cards. Choose from 24K gold, stainless steel and vaccaria skintone options.
Shop Individual Cards or shop by the dozen and save!

THANK YOU FOR AN INCREDIBLE 2021!
LET'S START 2022 STRONG!
XOXO, TOVA & ELIE @ EARSEEDS