holiday 2019
Upgrade your GIVE this Holiday Season!
holiday 2019
Upgrade your GIVE this Holiday Season!
Holiday 2019
The holidays are right around the corner and it's not too early to start thinking about holiday gifts!!
Why settle for a simple holiday card that just gets glanced at and thrown on the recycling pile? Instead, make a real impact and help your friends, clients, patients, and business associates manage their holiday stress in style!
It's About Appreciation
You DO NOT want to miss this critical opportunity to show your appreciation for your current patients and clients AND reactivate older ones whom you haven't seen in a while. Our Holiday Cards are the PERFECT, cost-effective, creative solution…
For LESS THAN the cost of a traditional card you can send your clients this unique + useful card, complete with a basic stress-relief and relaxation auriculotherapy protocol + 60 ear seeds!!!!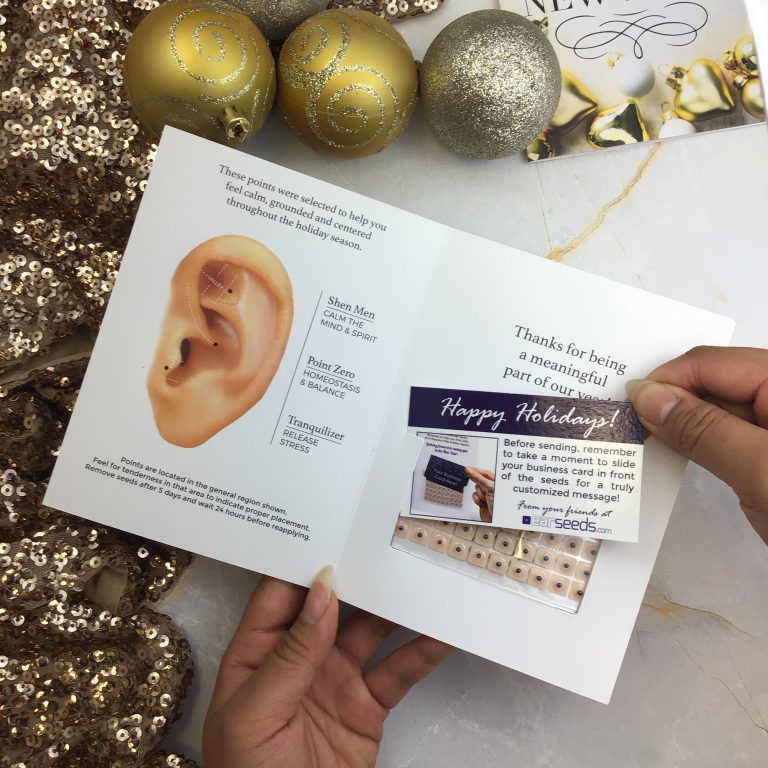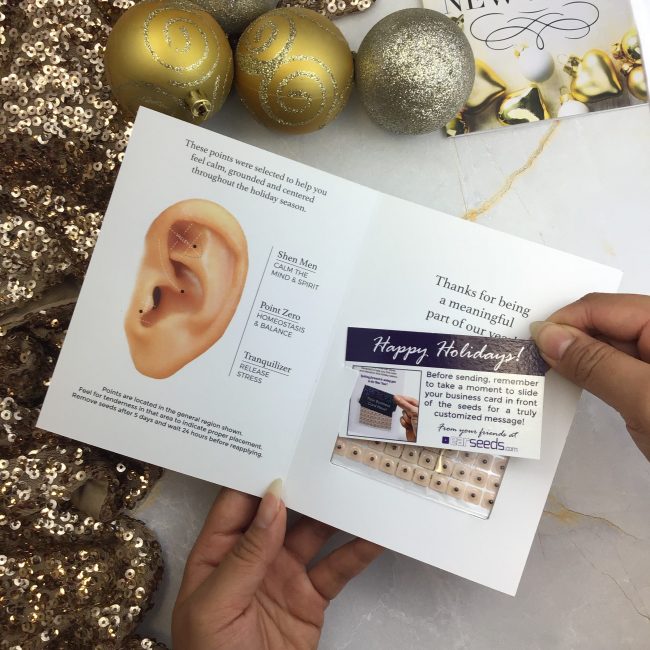 Added Bonus!
Just slide your business card into the slits in front of the ear seeds for a completely customized feel, and slip the holiday card into it's included envelope! Hand them out in your office to your current patients or clients + pop them in the mail to your entire patient list to help reactivate your old patients. (It costs no more to mail than a regular card.)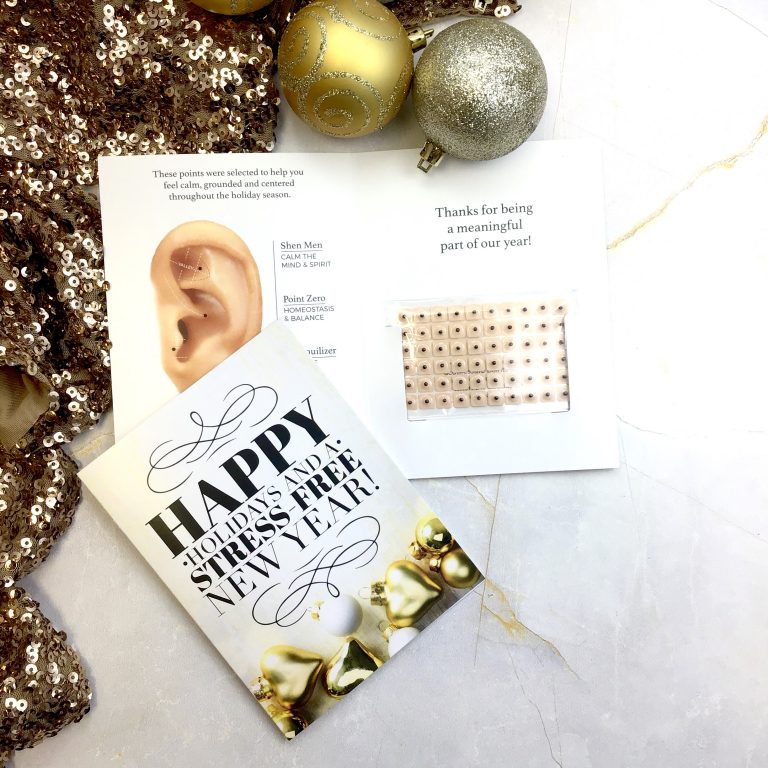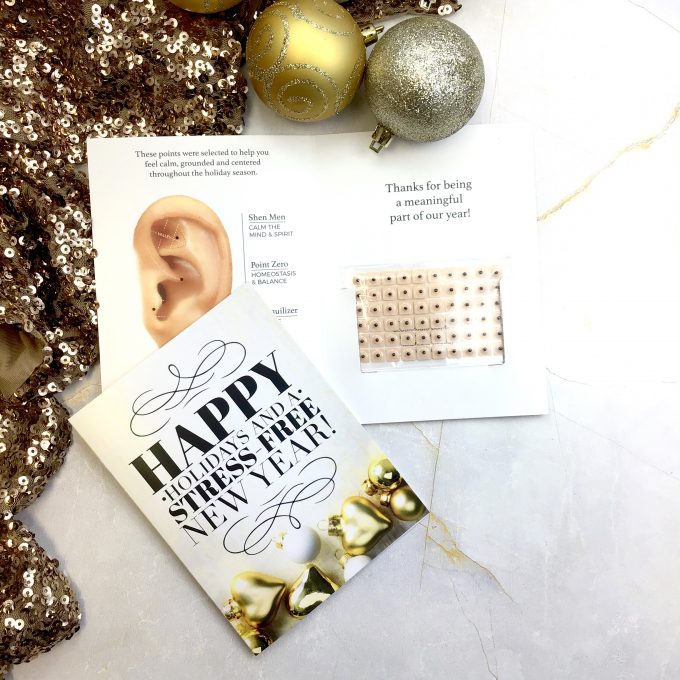 JUST $24/DOZEN FOR A LIMITED TIME!!
These cards retail for $6.50/piece but if you buy during our Early Bird September Special, they're just $2.00 EACH!
JUST $24/ DOZEN (12 pc. minimum required.)
Prices will go up in October and again in November so don't delay!!
Your patients/clients will wear these seeds and when they do, they will think of you. And when their friends and family catch a glimpse of the seeds, they'll ask about them, and suddenly your patients will be enthusiastically talking about YOU at their holiday gatherings… what better, more affordable marketing solution could you possibly ask for?
LIMITED QUANTITIES- When they're gone, they're gone!
These holiday cards sell out every year, and we are NOT replenishing our inventory on this item. Snag 'em while we have 'em!
THANK YOU FOR AN INCREDIBLE 2019!
LET'S START 2020 STRONG!
XOXO, TOVA & ELIE @ EARSEEDS