Camo for a cause
FREE!!! Camo print
vaccaria earseeds 
Auriculotherapy has a long, rich history of use in military services and Veterans support.
That's because ear seeds are a fantastic tool for mental health, PTSD, emotional support, physical pain, and so many more conditions.
We have always quietly worked within our community to support practitioners and organizations that volunteer their time to provide Ear Seeding services to veterans, first responders and other local community heroes.
This year, we wanted to amplify this campaign by helping practitioners give back in their communities as well.
And we created these NEW camo print EarSeeds to pull this mission together in a super fun and exciting way!
Here's how it works:
1. We are giving away camo earseeds – For FREE! For years we have donated products to health professionals and organizations providing earseeding services to veterans, first responders and heroes in their communities- and we know that many people have these heroes in their lives that they can help with ear seeds.
That desire + super cool, FREE camo ear seeds + a good 3 point ear chart, makes it easy to help others!
2. If you are a practitioner looking to do more community outreach, we want to help you! We created a guide to help you create or find opportunities in your community to help vets and first responders get started and increase your impact!
300 Camo Print Vaccaria EarSeeds
We want to distribute these near and far to help as many people as possible— particularly those that help us, as vets and first responders. So, in honor of Veterans Day, we're giving away these Camo EarSeeds, FREE! (just pay S&H if your cart value is under $100. It's free shipping too with $100+ orders!)
Whether you use them for yourself or help others, the included 3-point mental health protocol is a great place to start experiencing how incredible ear seeds can be.
All EarSeeds products are Latex-Free! 
Includes 300 Latex-Free vaccaria seeds.
An EarSeeds Exclusive Product
*Only one free package per customer. If more than one free package is added to the order, only one will be sent in your package.
Get Involved in your Community!
 We're giving free earseeding services to veterans in our area on Veterans Day, and we want to give you the resources to do the same.
We'll even donate the EarSeeds!
Sign up to receive our
Event Getting Started Guide
which includes:
Downloadable posters
Scripts for community outreach calls/emails
Social media captions
Photos
Suggested point placements
Donation request form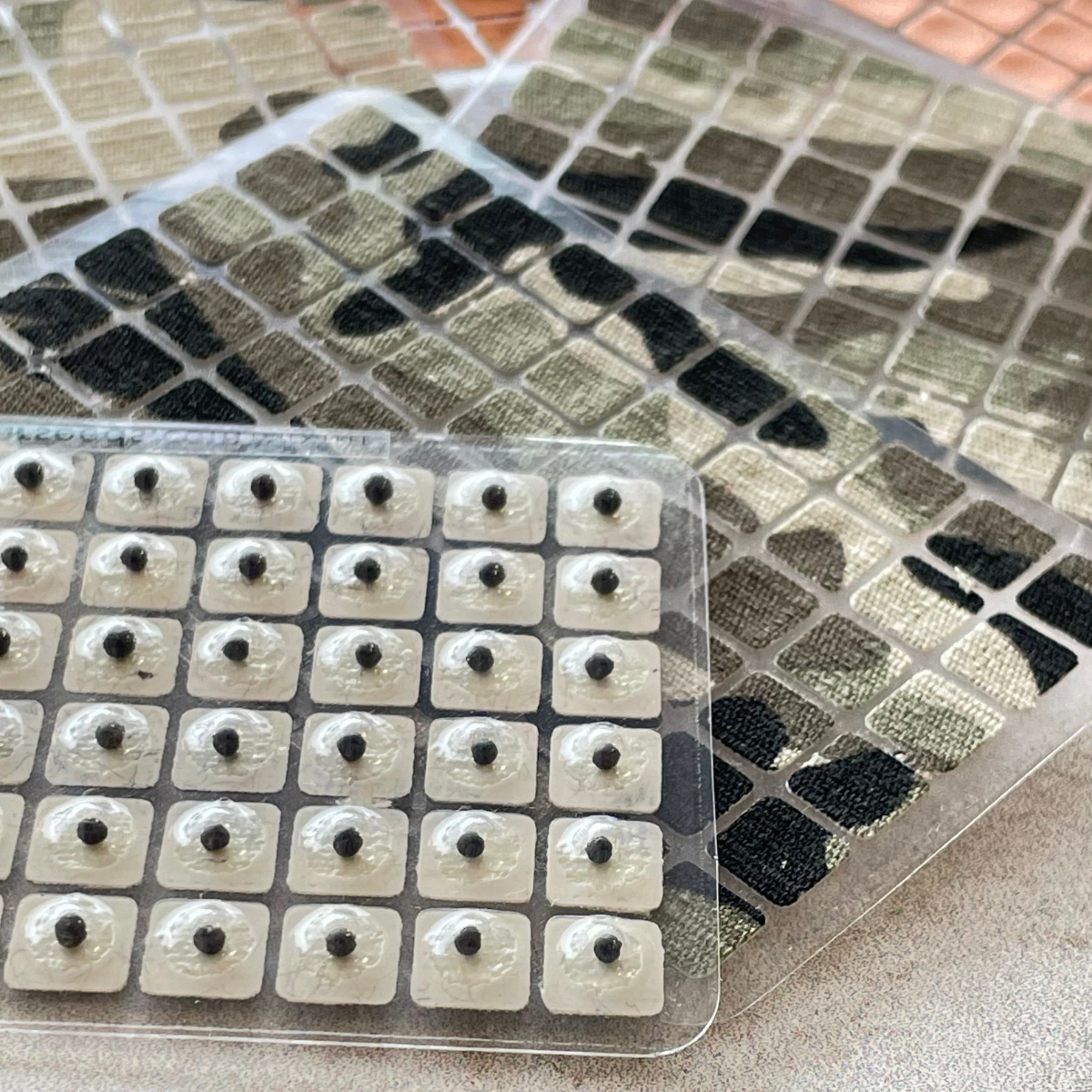 Shop Other Common Condition Veterans Experience