Description
Small black seeds from the Vaccaria plant are secured on the ear with a piece of adhesive tape over specific acupressure points. The seeds stimulate the point by exerting mild pressure.
Product includes:
Auriculotherapy menopause ear chart kit
120 ear seeds (Lasts approx. 4-6 weeks)

Clearly illustrated graphic image detailing points believed to correspond to menopause.


Instructions for use

Stainless steel tweezer
Tan tape contains latex.
Meet Our Menopause Specialist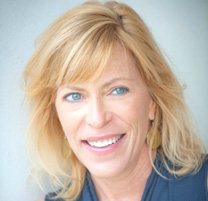 Cathy Margolin is a Licensed Acupuncturist and Diplomate of Oriental Medicine. She has authored three books on balancing hormones with Eastern Medicine approaches. She loves to teach women natural alternatives and prevention techniques to balance hormones without drugs or added hormones. Cathy's passion for herbal medicine led her to start Pacific Herbs, a Traditional Chinese herbal business providing concentrated herbal remedies in convenient and tasty packets.
Cathy also maintains a private holistic, wellness practice in Beverly Hills, California. Cathy is certified by the National Certification Commission for Acupuncture and Oriental Medicine. She received Bachelor's degrees in Business and History from Southern Methodist University in Dallas, Texas. Cathy is an active contributor to Huffington Post as a health writer and frequent radio guest for holistic wellness radio shows. She loves to lecture, blog and teach the benefits of Traditional Chinese medicine and Chinese herbs.